20 Youth and their horses will receive a full day of clinic activities on Saturday: lessons, critiqued rides, hands-on workshops on nutrition, wrapping, dressage topics, tack & attire, and more. Sunday is a schooling show, written test and practicum on material covered in the clinic.
Includes lots of prizes, awards, pizza party and more. Only $75.00 Entries close May 10, 2017.
For all horses and riders, not just dressage!
e-mail for more information [email protected]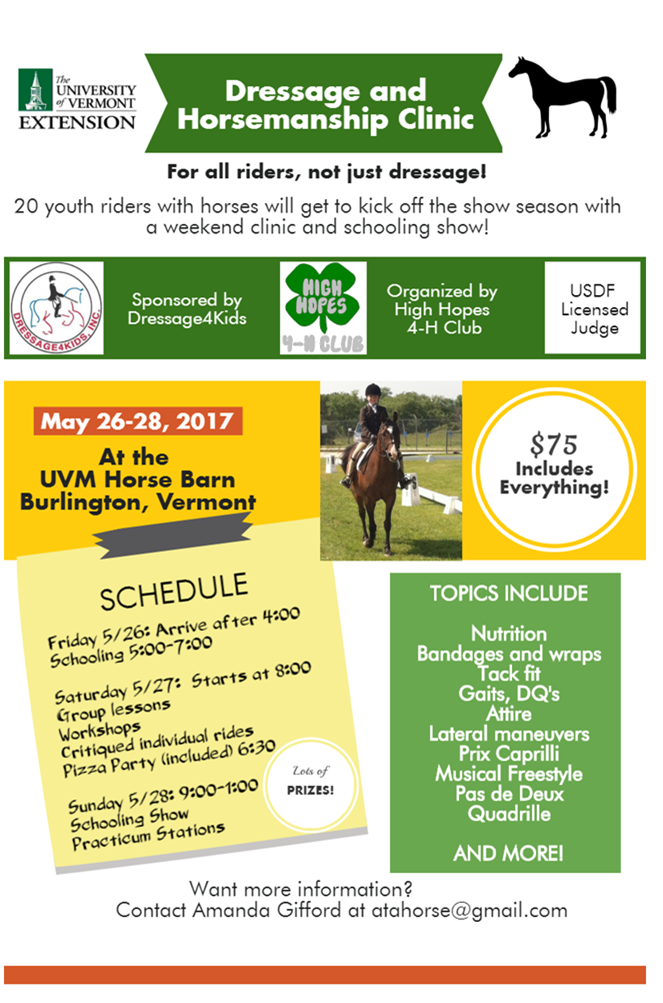 From: Amanda Gifford
Phone: 802-849-2488(email preferred)
Address: UVM Barn, Spear St., Burlington
Event Time: May 26 – 28, 2017